Electricity services in Brussels
You need an electrician in an emergency ?
A power outage, and your daily life is disrupted.
It begins with a simple discomfort and always ended by the absence of light, the major threat may be a short circuit, through unpleasant situations more hot water, heating.
SOS EXPRESS operates on power outages, lighting, electrical panels, short circuits, connection of electrical appliances, electric heating, etc…
Work in electricity
Setting the standard outdated facilities
Grounded equipotential)
Protection of wet rooms circuit breaker
Installing low voltage lighting and high
Installing timer
Antenna system
Installing Electric Table
Total or partial short circuit.
Electricity and weak electric currents recessed, semi-recessed or apparent with guaranteed NF installation.
Complete installation of your system or embedded in molding
Electrical heating (heaters).
Installation inter phones, digital locks, automatic door, gates, access control.
Installation of Alarm code and inter phone.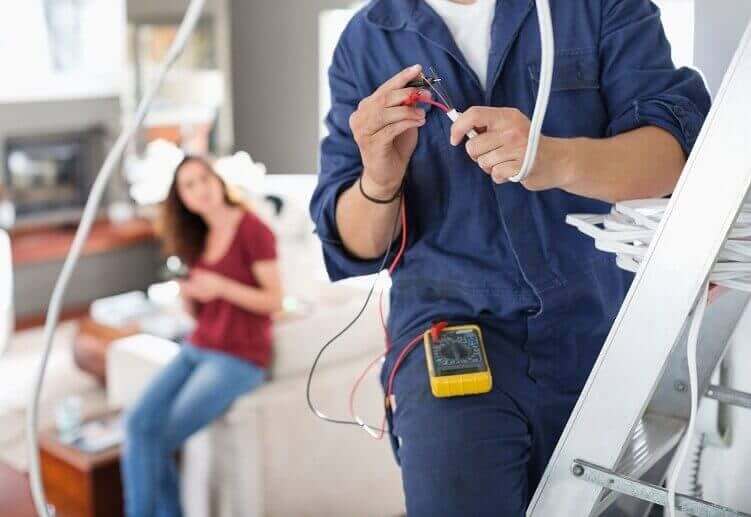 The Electricians SOS EXPRESS will offer:
A diagnosis for your safety and comfort.
Surrender to the standards of your electrical installation. A water heater more efficient. An additional electric heater.
A new outlet in your living room or in the kitchen. The upgrading of your electrical system: repair or installation.
Our Board Electricity bathroom: precautions to remember: Bathrooms present specific risks due to the presence of water and must be special attention.
The closer we get to the bathtub or shower, more safety rules are important, which is why the space of a bathroom is divided into four volumes of security, with, for each, a list of authorized devices.
Make today the diagnosis of your electrical system !
Intervention of our electricians in time for the total blackouts.
We carry all your urgent repairs during the day: Quality and professionalism are the hallmarks of our business.
You can also count on SOS EXPRESS to make new facilities and improvement work.
Work on any high and low voltage electrical system: Our professional electricians provide you with advice and solutions for upgrading your electrical installation. A short circuit? We work in time to help you out in Brussels, Auderghem, Ixelles, Uccle, Schaerbeek, Saint-Gilles, Jette, Watermael Boitsfort, Anderlecht, Etterbeek, Haren, Laeken, Neder-Over-Heembeek, Berchem-Sainte-Agathe,Woluwe-Saint-Lambert-Pierre, Ganshoren, Zaventem, Forest, Evere, Molenbeek, Jette, Dilbeek, Vilvorde.
   Phone : 0493 50 50 50
   Fax : 02 511 11 52
Email: contact@sosexpress.eu